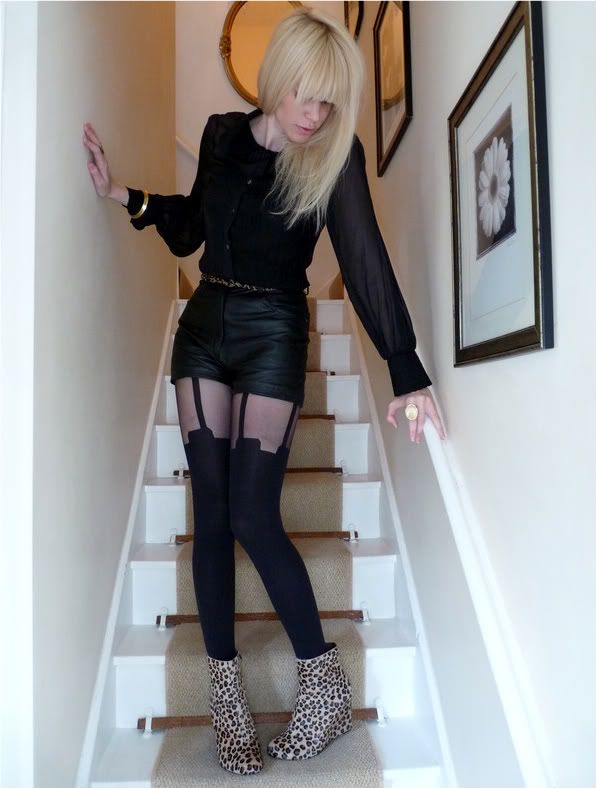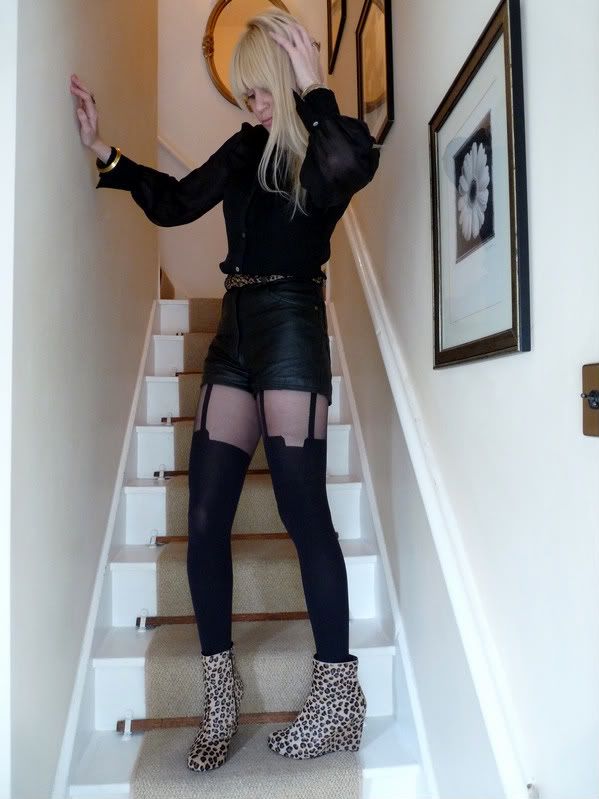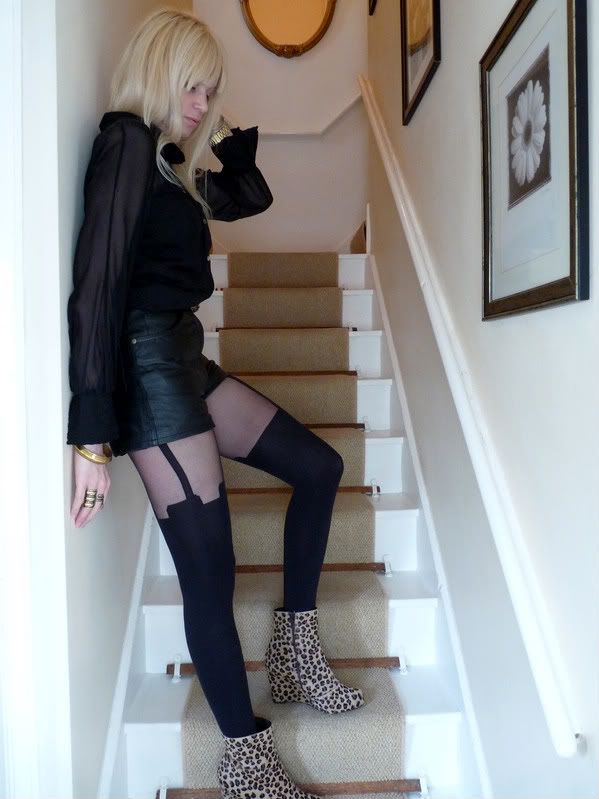 Vintage Leather Shorts eBay, HH Tights River Island, Blouse Ronit Zilkha, Boots Pied A Terre, Rings French Connection & H&M
I am wearing my new Henry Holland tights and what did I go and do stick my finger through them while putting them on luckily it was right at the top and I quickly grabbed some clear nail polish to stop the run arghhhh I might have to pick myself up another pair. For all you guys looking for them as they are going for silly prices on ebay they are available at River Island.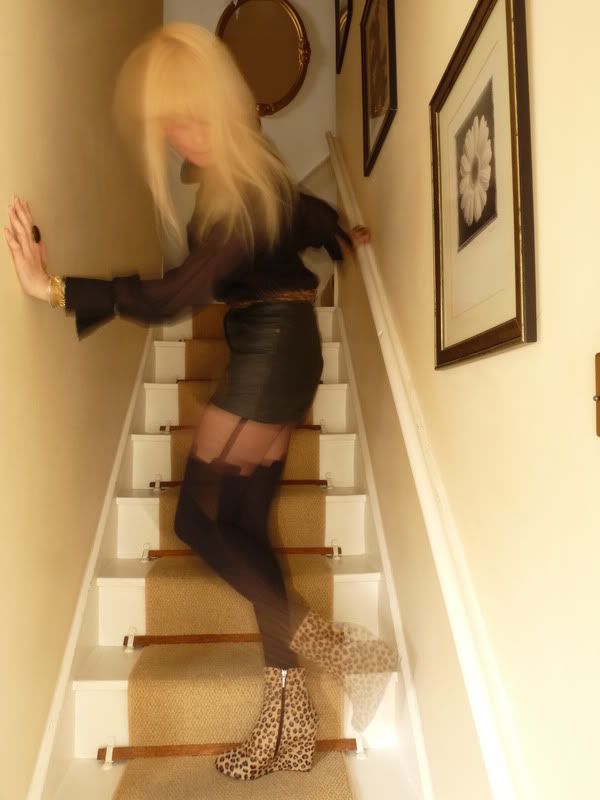 Of course I had to add some leopard print these wedges rock they are from Pied A Terre and are uber comfortable I always think this is important when talking about shoes.