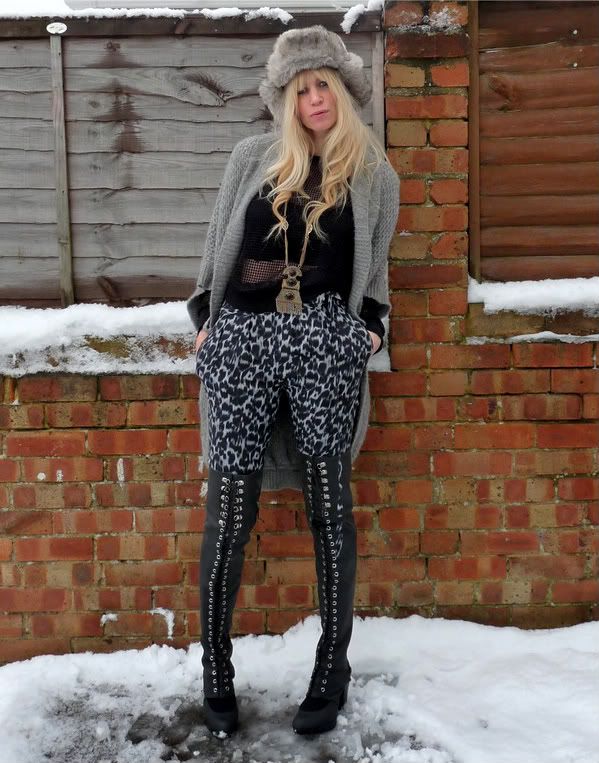 Trousers Topshop, Top New Look, Hat Claires Accessories, Boots H&M
Getting excited for Christmas today is my last day at work then I am off for three days which believe me is really rare so I am going to enjoy them, then it is back to work for the busy rush of the Christmas sales. Oh and I have finally finished my Christmas shopping. I brought these thigh high boots last year from H&M I am a little gutted as Stefenal had the most amazing pair of black thigh high boots and I am a big fan of thigh highs well I was going to wait for the sales as I knew that they would not sell luckily living in a town devoid of fashion means that I get my hands on some fab pieces but sadly they did not sell but got transferred out arghhh. The Michael Kors vest has gone into sale at 40% I am going to wait for a larger discount I want at least 50%.
Some of you guys have been asking who takes my pictures I do with my trusty tripod and self timer that is why location pictures are few and far between would feel mega stupid in public with my tripod.