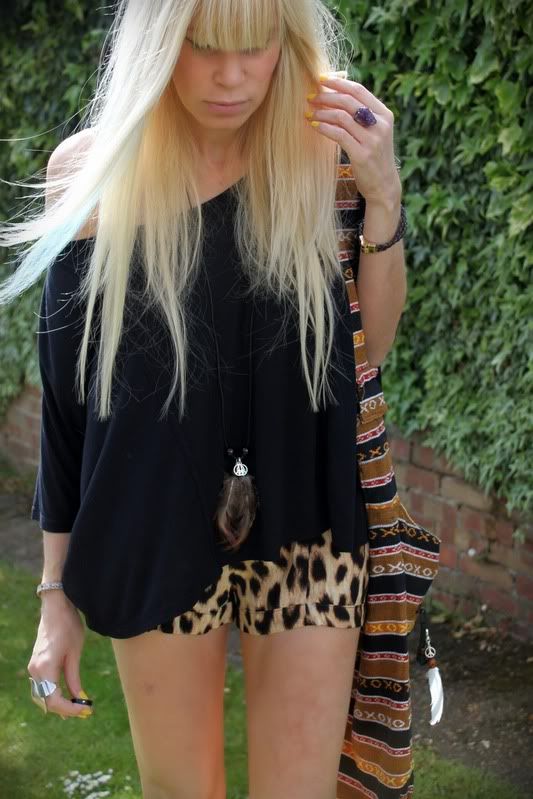 Shorts Motel, Boots Urban Outfitter, Bag Local Market
Eleanor who owns the rather fabulous website
Little Wing
noticed my obsession with feathers and sent me a gorgeous necklace and bag charm which suits my new bag perfectly thanks doll.
She has the most amazing feather accessories so if like me you are a little crazy about feathers be sure to check her out
here
. She also has a blog
Eleanor Put Your Boots On
.