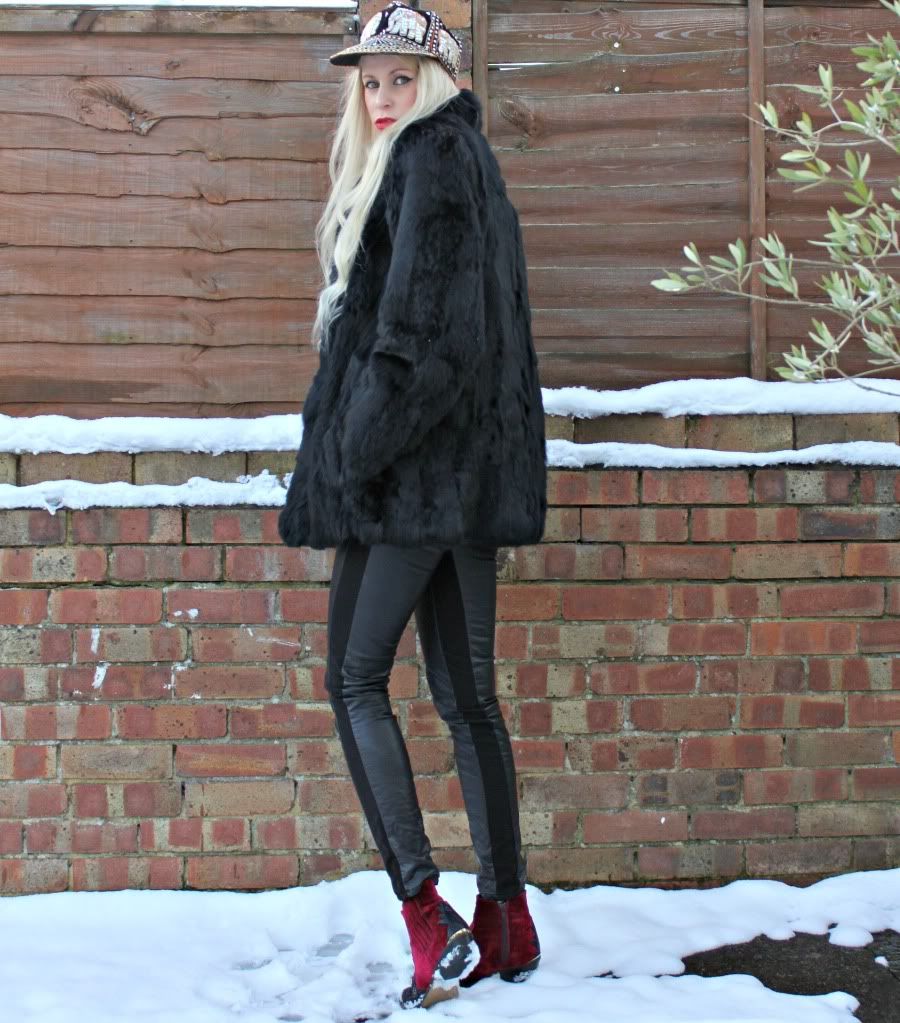 Jacket Local Market, Tee Ebay, Pleather Pants Topshop, Boots Topshop, Cap Thailand
So who is enjoying this white out, that we have been experiencing here in the UK. The snow makes everything look so magical and pretty. I have been keeping warm in oversized fur coats and hats in many forms. I was so stoked to get my hands on this elephant embroidered cap, (thanks to a friend) Constant searches on Ebay and Etsy had proved unsuccessful, I was soooo grateful when he said he had got one for me from Thailand.
I am counting the days down to pay day, there is still over a week to go. I need to get my Visa to visit the states and a suitcase next month. The days cant go quick enough.